Gate Automations Cyprus at Alpaco Doors and Automations Ltd offer a great deal of benefits and always embraced safety and reliability. Installed internally and externally to residential and commercial buildings, they allow building entrances to be safely, practically, smartly and hygienically controlled.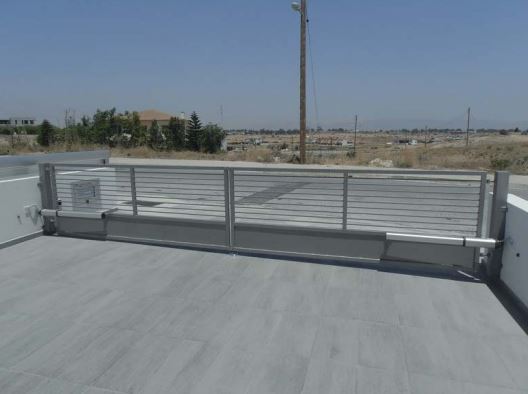 Our gate operators are designed to the highest quality and provide you the comfort of knowing the gate will open and close whenever you need it to do so. Functional, stylish, safety, long life and low maintenance cost is the characteristic that our systems offer.
This is why Alpaco Doors and Automations Ltd products are ideal for integration in various contexts, without the risk of interfering with the harmony of spaces designed with painstaking care and impeccable taste. The automation of some practical functions means improving day-to-day living, creating time that we can dedicate to the things we love most. Swing gate operators offer robust solutions to gate automation systems opening inwards and outwards. Sliding gates offer space saving efficiency has a smooth operation and the speed makes them a popular option for customers operating with little space.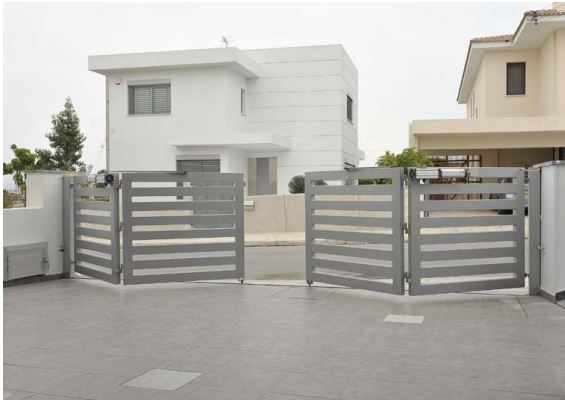 Alpaco Doors and Automations Ltd are specialist for gate automation, supplying an extensive range of equipment for Sliding Gate Operators, Swing Gate Operators, Folding Gate operators, Automatic Rising Barriers, Retractable Bollards. Even complete Parking Management Systems with Traffic Lights, Automatic Cash machines, Access Control, and also Anti-terror Barriers and Bollards, garage doors, fire doors, automatic doors and many more. You can find our offices in Nicosia and Limassol, and offers its services all over Cyprus.