Fire Doors at Alpaco Doors and Automations Ltd are the standard for facilities that require fire doors, steelfire shutters and fire curtains.
Buildings are compartmentalised to delay the spread of fire from one area to another. These compartments are usually linked by fire doors to allow the flow of traffic around the building. Fire doors have two important functions in a fire; when closed they form a barrier to stop the spread of fire and when opened they provide a means of escape.
A well designed timber fire door will delay the spread of fire and smoke without causing too much hindrance to the movement of people and goods.
A Fire Door is a door with a fire-resistance rating used as part of a passive fire protection system to reduce the spread of fire or smoke between compartments and to enable safe exit from a building.
The steelfire shutters are individually designed to suit specific openings. They are constructed from high performance interlocking paths and a T-section bottom rail running in side channels and fixed to the structure. They are designed to comply with the requirements of BS476: Part22:1987 and certification for 4-hours fire protection.
Fire curtain is a textile-fire protection concept which allows the greatest flexibility for individual solutions for fire and smoke detection. The textile-fire protection concept gives the opportunity to fire protect vertically, horizontally around the corner and it is also tested for up to 4 hours fire protection.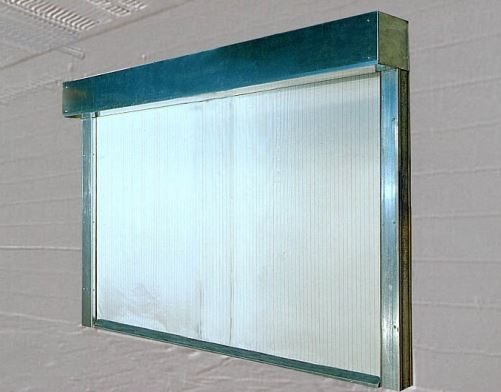 Alpaco Doors and Automations Ltd offer ranges of fire doors operating in several different ways for all over Cyprus. Depending on your preference and the physical characteristics, some types of operation may be more suitable for you than others.