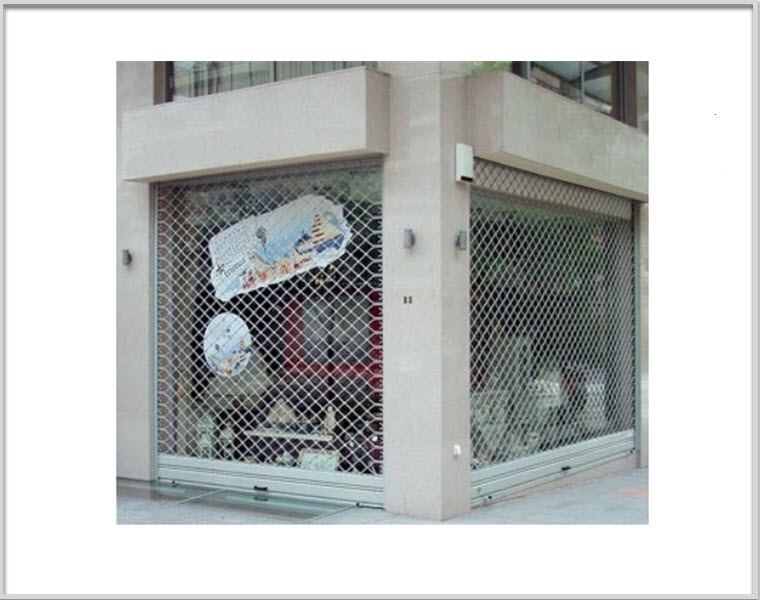 TECHNICAL SPECIFICATIONS
Tubular Ø 14mm and solid Ø 8mm
Manufactured with galvanized tubes that guarantee tolerance to time and use, and protection against rust without service needed.
Unique in safety due to the unbreakable connection rings and to the diameter Ø 14mm
Can be provided with motor lifting, the operation of which can be fixed to the inside of the building electrically by button or even from a distance by telecommander.
Ideal for use in banks, jewel's, chemist's or other shops.